Meet the Community: Ilya Ivanov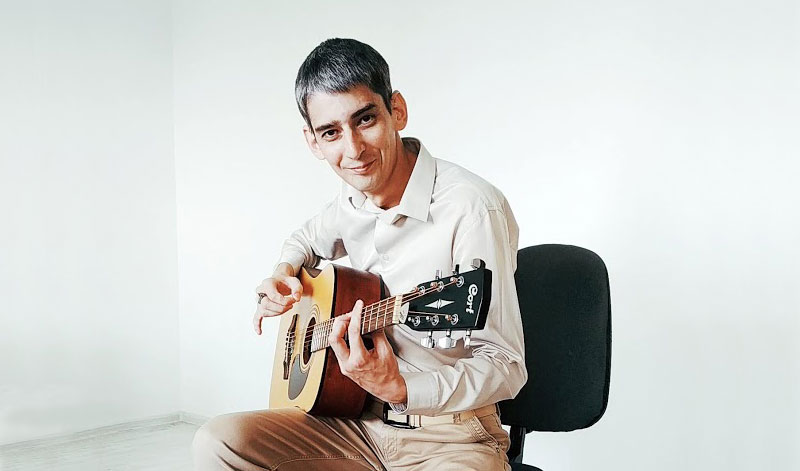 Your name: Ilya Ivanov
ClassicPress Slack Handle: @norske
ClassicPress Forum Handle: @norske
Social media handles: @norskes (Instagram & Facebook)
Where in the world are you located? Vitebsk, Belarus.
Website: Oh, that's funny. I've been building and supporting websites for ages, but have no personal one since ~2010 🙂 Typically once a year I think "Well, it would be nice to create a public portfolio showing some new cool technologies/skills there". This flash of enthusiasm makes me spend a weekend or two creating another concept. But honestly I don't really need a public portfolio at all because I get 99 % of orders via personal recommendations. So I play with a new concept for a couple of days and then sell it to some local studio or use it as a basis for some client's project 🙂
Tell us about yourself — occupation, hobbies, etc.
Since 2011 I've built websites using WordPress and since 2015 also worked as an independent UI/UX-designer for several small studios and agencies. My clients usually stay with me for 5+ years and longer, so I typically support 20-30 WP websites at once. I'm also involved in some small collaborative projects as a co-founder and a marketing director.
Before that, I used to be a copywriter for about 5 or 6 years. My native language is Russian. (It's one of the two official languages in Belarus). Sometimes I create articles for local IT communities. In my free time I also compose short tales and funny stories to entertain my friends. I'm not writing texts for money anymore, but I keep doing it for myself as a hobby. Last month I won 2nd place in a contest of sci-fi tales held by Russian Wikipedia and Union of writers. It's nice to compete sometimes. Just for fun. Such things bring me additional inspiration although I don't take them too seriously.
My other hobby is hiking. I really love Belarusian nature. And walking is a kinda drug: once it's getting to be a habit you can't quit. I have to walk at least 5-8 km per day (about an hour) just to feel myself "as usual". And once a month I go to the countryside and walk 30-40 km through the fields or woods. This gives me a great opportunity to consider something or to make complex decisions when needed.
Other than the alarm clock, what gets you up in the morning?
I'm motivated by default. 🙂 Life is awesome. When I was 19 I worked at funeral services so I made about 500+ coffins by hand. That time I also studied at the faculty of history and learned philosophy. Those things taught me that life and time are the most valuable concepts themselves. Living in this world in the 21st century is a miracle, you know. When you realize that, you don't need any additional motivation to get up. (However, this doesn't mean I'm always in a good mood. No, my face doesn't look shiny when I wake up, I guess) 🙂 But a breakfast and a cup of tea/coffee usually help to recall all the positive basics.
What's your dream job?
Actually, I don't want to have a "job" at all. I've been self-employed the most part of my life. So I usually dream about projects, not jobs. The right to choose what to do and what not to do seems very important to me. And it's ok to pay some costs for this independence. Normally I decline up to 50% of projects/offers for different reasons. Not sure if there exists a job that suits such a vision. But I eagerly join a project if I find it interesting, challenging or promising. Today there are plenty of ways to organize collaboration and to do things that you love. Applying for a job is just an option 🙂
How did you hear about ClassicPress, and what made you want to get involved?
I'm a typical Gutenberg refugee. The forced core integration made me look for alternatives. I'm still ok with WP for now, but it obviously is moving in another direction, which is not suitable for me and my clients in the long perspective. So I have to prepare a gradual migration to another CMS or a fork.
Search results mentioned ClassicPress several times. I went to the website, started reading the petitions section and the forums. I liked the roadmap and the whole direction. The idea of removing excessive features is quite in demand, that is exactly what I want for my sites. And most of the suggestions describe exactly the same things that I usually have to tune and implement myself in almost all commercial projects. All this looks very promising, kinda improved WP for professional use.
And it was a pleasure to discover the Community with the same priorities. I was happy to see that I'm not the only person concerned about such "unusual" requirements as low support costs, higher security, advanced monitoring tools, standardization, client-side design limitations etc. Focusing on this means that ClassicPress community is much closer to understanding business needs and goals.
How does ClassicPress fit into your overall plans for the future?
For now I'm going to contribute and to use ClassicPress in building simple projects. The draft plan is to create 3-5 websites powered by ClassicPress in 2019-2020, support them and watch for a while. This would give some data to analyze and a bunch of examples to offer migration to other clients, if everything is alright. Then it would be possible to gradually increase the ratio of CP projects in the whole set up to 50-70%.
I'm also waiting for CP 2.0 (or any remarkable 1.x) release to introduce this project to some huge Russian-speaking IT resources, e.g. habr.com. I have enough "karma" to publish posts there. Hope it helps.
Done fast; done cheap; done well: what's your choice(s) and why?
A separate choice for each goal.
When I was younger I tried to make everything quite well. But later I realized that perfectionism can be excessive and even destructive in some cases. Different goals set different priorities. So I'm learning to switch between those choices depending on current circumstances. To my mind being flexible is better than being just quick, or just profitable or just good.
Probably, the formula is "to do the best I can within these terms and this budget". But the default priority is still doing the best 🙂