Introducing ClassicPress 1.1.0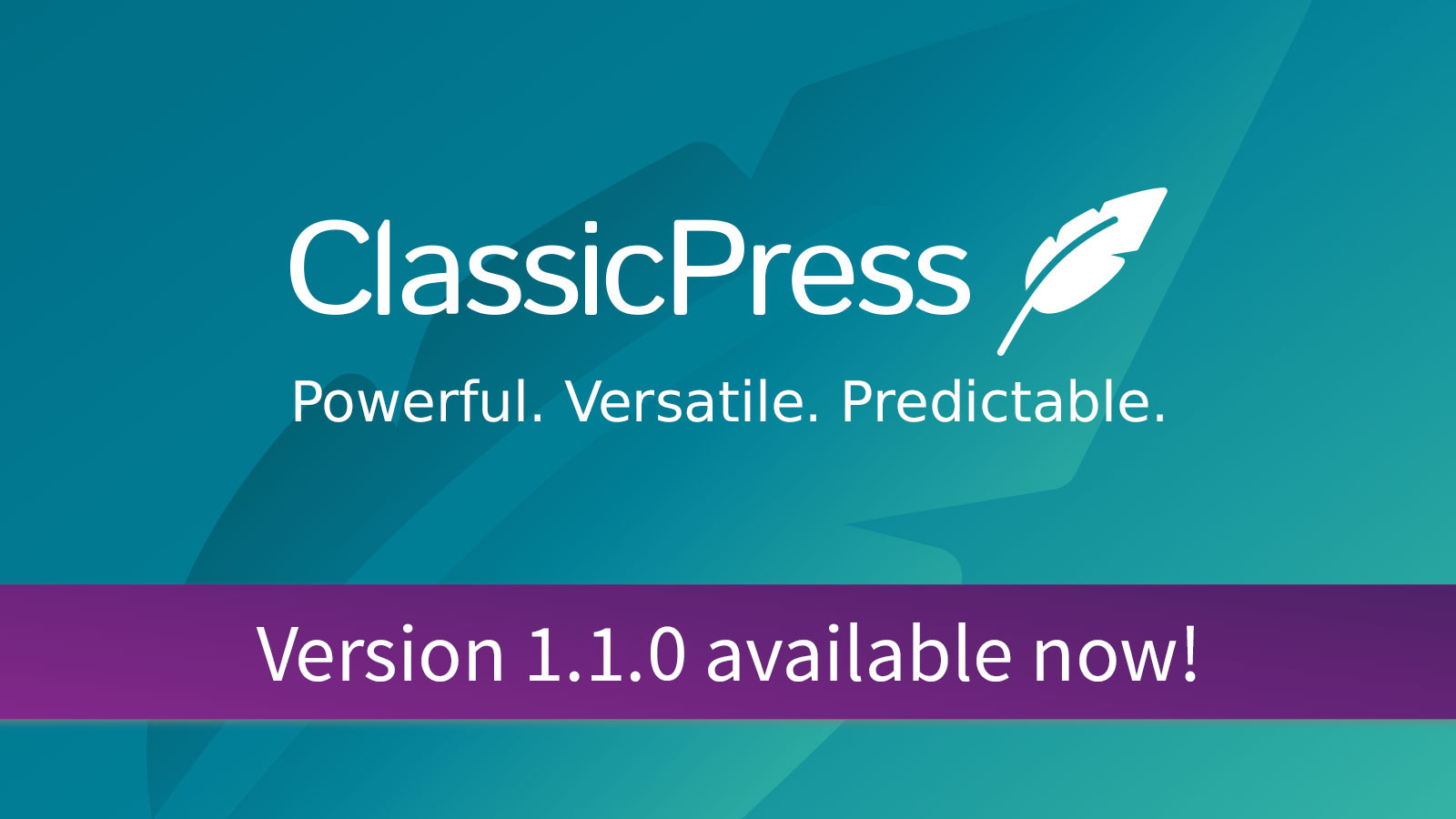 We are excited to announce the release of ClassicPress 1.1.0, available now. This update comes with the addition of a new top-level Security page to the admin screen. The new Security page is a centralized place for plugins to register their security-related settings, making it easier for users to find and audit all security settings on the site (documentation).
Along with the addition of the new top-level Security page, version 1.1.0 also includes some minor changes and fixes.
For a full list of the changes in this release, along with update and installation instructions, see our 1.1.0 release notes post on the forums.
In this release we had also hoped to include an option to show the site's custom logo on the login page instead of the ClassicPress logo (petition). After we released a preview of this feature to the community, some issues with our current implementation became apparent (discussion), so we'll be backing this feature out and revisiting it for a potential future version of ClassicPress.
As always, we'll be around if you need any help, just make a new thread on our support forum.