Development Update: September 2019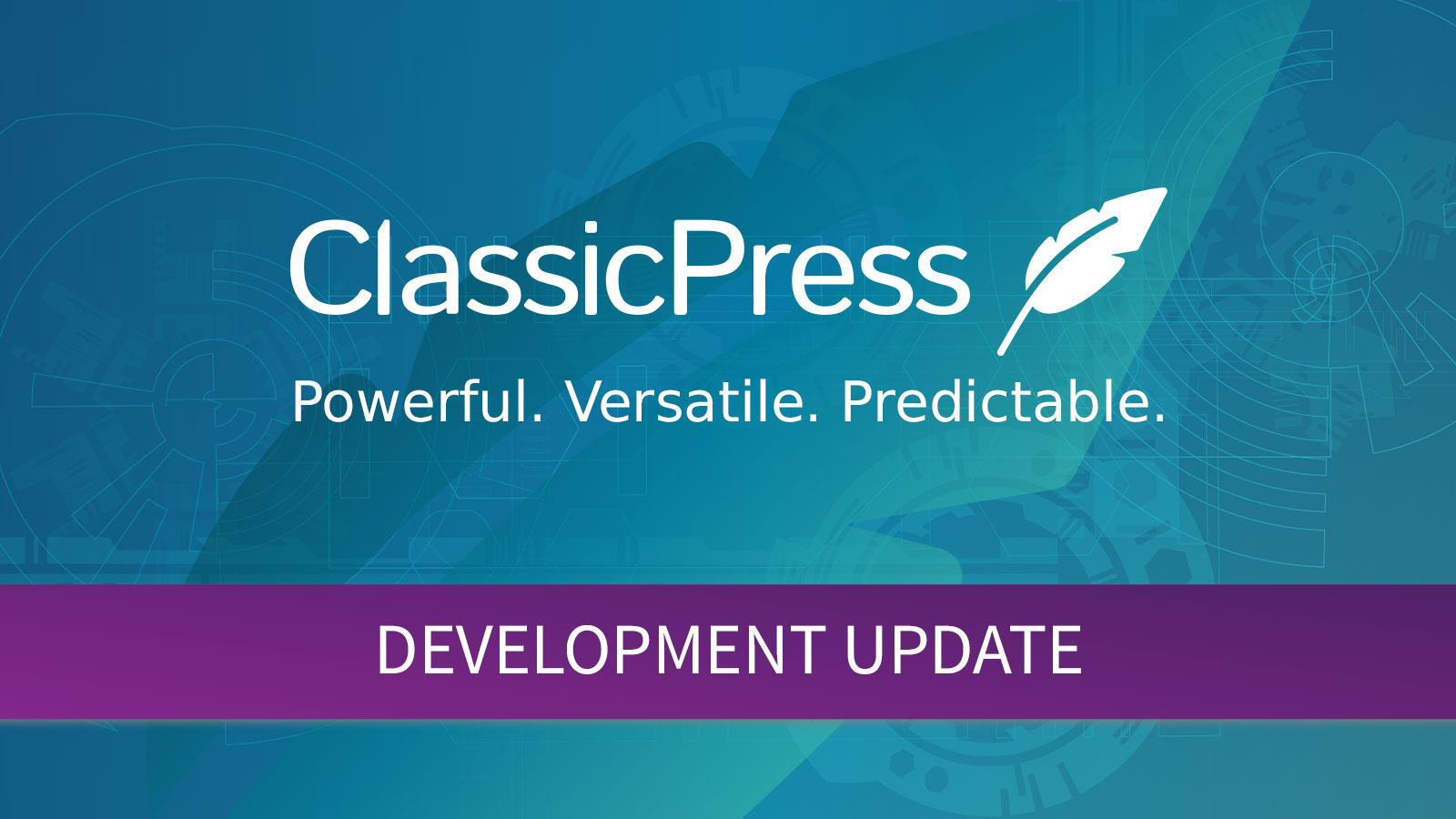 Since our August development update, work has continued on the upcoming ClassicPress version 1.1.0 – see the previous post for more details. At our last Core development meeting this past Thursday, discussion was centered around the tasks left to do. Based on our progress so far, we set an updated release date of Thursday, September 19, 2019 for version 1.1.0.
As always, we welcome developers who would like to contribute to ClassicPress. If you'd like to help, please see our contribution guidelines for the ClassicPress core code and then head over to the project milestone on GitHub.
If you want to follow along, join us in Slack in the #core channel. The channel is always open to ask questions about the status of any tasks, and we also have scheduled meetings roughly every two weeks.
We'll see you there!