ClassicPress chooses a path to serve business / professional organization websites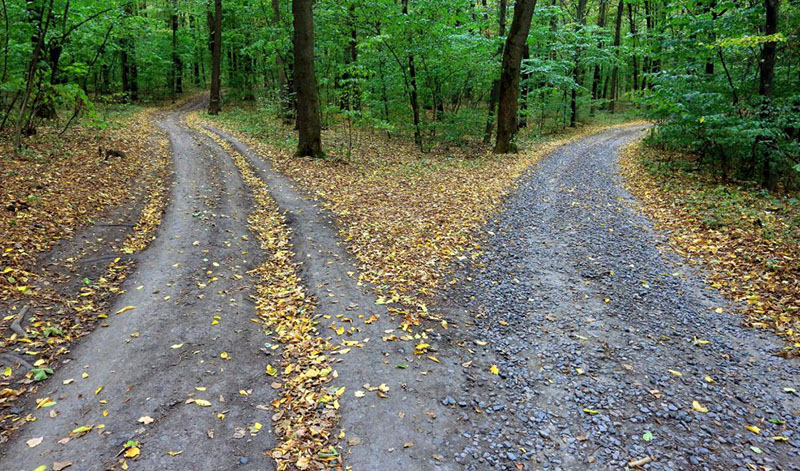 The initial impulse for ClassicPress was the upcoming release of Gutenberg, and the need for existing WordPress site owners to have a stable option for the foreseeable future. However, we quickly realized that the situation with Gutenberg highlights a distinction between two groups in the WordPress market: bloggers versus business and professional organization* site owners.
From the beginning, WordPress has been dedicated to democratizing publishing, making it easy for people who don't have significant web development skills to publish personal content in the form of blog posts. In fairly short order, developers discovered the platform was flexible enough to be used as a lightweight CMS for business applications. That usage really took off with the introduction of custom post types, in combination with custom fields. For a few years it appeared that WordPress would fully embrace WordPress as a CMS and support both bloggers and CMS users. A robust ecosystem of plugins and hosting arose to support WordPress as a CMS, and a lot of developers earned a living making and supporting such websites.
With Gutenberg, however, WordPress emphatically reaffirmed its commitment to its original purpose of democratizing publishing. ClassicPress respects their decision, and has resolved that it will dedicate itself to improving and strengthening its features for business sites, which we feel are no longer well-served by WordPress.
*Professional organizations would include, for instance, higher education and government. For the sake of brevity, this post includes such entities when it refers to 'business'.
What's the difference between a blog site and a business website?
Let's acknowledge that there are edge cases that fall outside of these generalizations, and that many sites exist in the blurred lines between (certainly a blog can be a business platform, and some small business sites may have more in common with what we're describing as blog sites), but let's make some general, simplified distinctions.
Blog sites
Blog sites are typically managed by a single person or small group of people. Their web development expertise is often limited or non-existent. Their content may be very personal to them, and they may want the ability to customize individual pages and posts beyond what their base theme templates and CSS allow. Most blogs are not run for profit, but when they are, their business model usually has to do with the value of their content. The blog site market primarily uses ready-made themes and often page builders, which enable them to over-ride the limitations of their selected theme.
Business websites
Business sites are typically managed by employees, although many small business owners shoulder the responsibility themselves. In either case, updating the website is only one of their many responsibilities, and fussing with pages or posts is not something they value or desire. They more often prefer to minimize the time spent on the website so they can move on to other tasks. Adherence to branding and style guides is usually more highly valued than original layout for a particular page or post. As a result, this market is usually best served by custom themes designed and developed specifically for their business needs by professional developers.
With these two fundamentally different use cases, it's easy to see why WordPress has had a split development community: they involve fundamentally different markets with different needs and motivations. Inevitably, WP had to choose between them, and Gutenberg makes their choice apparent.
Where do Gutenberg's costs to business occur?
Virtually every article that expresses concern about Gutenberg's impact for business mentions cost. While it is impossible to quantify, there are a lot of well-founded arguments that business will suffer expenses when Gutenberg becomes part of WP core. We won't attempt to quantify the cost here, but instead will focus on where those costs may be expected to occur.
Uncertainty
A large part of WordPress' appeal to business has been its reliability, predictability, and uncomplicated maintenance. With adequate hosting, a security plugin or two, and minimal attention (keeping core and plugins updated), WordPress offers a virtually trouble-free experience for website owners.
That changes with Gutenberg. Even Gutenberg's supporters acknowledge that it may break some sites. For many the issues will be forestalled by using the Classic Editor plugin, which will be fine (apparently) as long as TinyMCE remains in core, but many have little or no confidence it will be included forever.
Uncertainty bothers business owners and people charged with responsibility for the company website. They don't know what to plan for, which means they don't know what to budget for, which makes them uncomfortable. This discomfort often causes them to look around for other, more predictable options.
Preparation
Businesses with the resources to do so will likely be the best prepared. They will likely do audits and tests, and be in position to make necessary adjustments when Gutenberg arrives in WP core. But this preparation is not free. It requires time, which is the same as money, and actual money spent if an outside developer is involved.
Retraining
Gutenberg represents a very different approach to managing on-page content. It is unrealistic to expect content creators and editors to figure it out for themselves, particularly in the context of website updates being only part of their work responsibilities. Again, training requires time and money.
Fixes
Inevitably, Gutenberg will cause some plugins and themes to break. Maybe not completely, but badly enough that fixes are needed. This may be a short-term opportunity for developers with the skills to make the fixes, but spending money on fixes is not something website owners will be happy about.
Plugin compatibility and availability
Many plugins are made and maintained by single developers or small companies. Such plugins are often free, and often serve edge cases, but provide critical functionality to business websites that have come to depend on them. Developers of edge case plugins often do not have the time or resources to recode to support Gutenberg. WP website owners are left with the choice of searching for a Gutenberg-compliant alternative or altering site features or functionality and potentially impairing a site's ability to provide a great user experience.
ClassicPress steps in
To the business website owner concerned about Gutenberg's immediate impact, there is little difference between installing ClassicPress and installing Automattic's temporarily supported Classic Editor plugin. But beyond Gutenberg, there are literally hundreds (thousands?) of improvements that can be made to better serve the business market, and WordPress won't make them because they run counter to their goal of democratizing publishing.
ClassicPress picks up the challenge of making those improvements and dedicates itself to becoming the business website CMS. As a result, we place a high priority on security, accessibility/usability, stability, efficiency, simplicity, and above all, listening to our growing community and our market.
There's a lot to be done, but we're here for the long haul. We hope you'll join us.
Clarification 11/1/2018: If you build 'blog sites' as described above, ClassicPress will absolutely support them. In fact, you'll most likely find ClassicPress simpler to use than WordPress (from a blogging perspective, more like the 'old' pre-Gutenberg WordPress).