Support ClassicPress With Every Amazon.com Purchase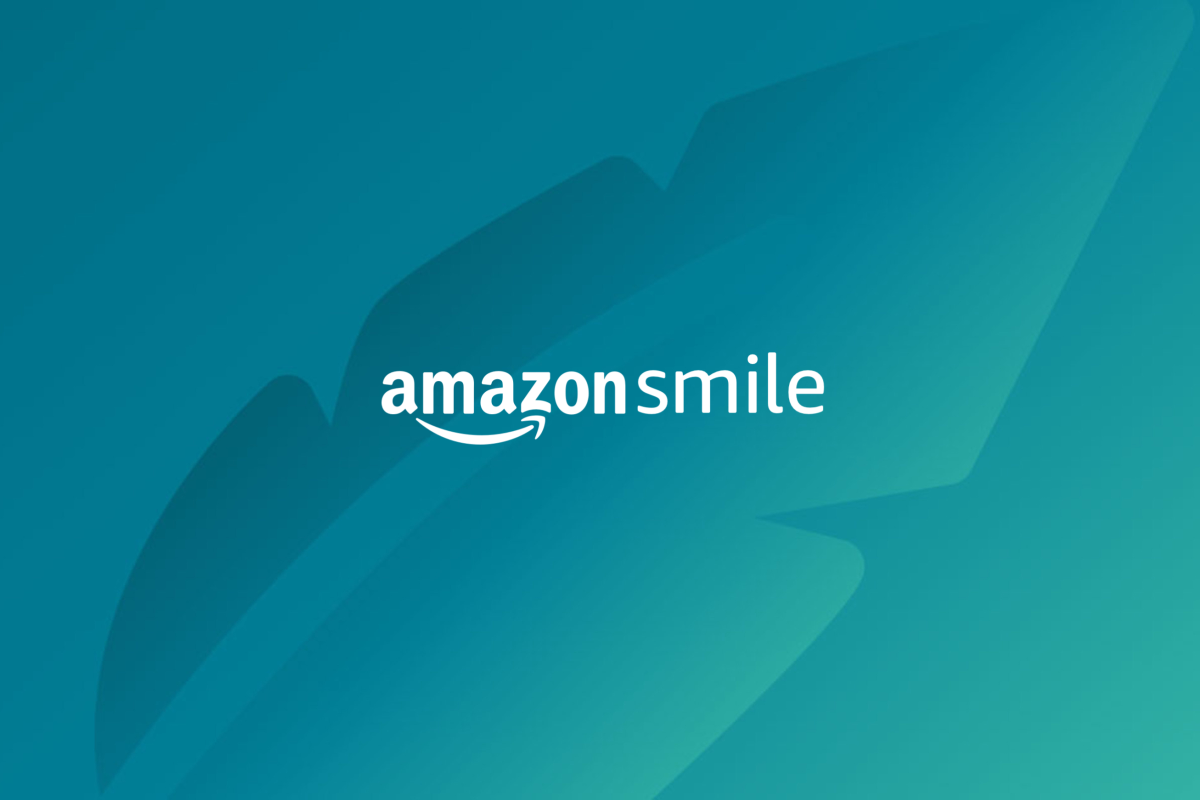 The ClassicPress Initiative exists to help fund the ClassicPress project. While our fundraising campaign is underway, we are always looking for different ways to continue to fund the project.
We are excited to announce that ClassicPress Initiative is now available on the AmazonSmile program. Now, your eligible purchases on Amazon.com can directly benefit ClassicPress.
If you shop on Amazon.com (in the US), Amazon will donate 0.5% of eligible purchases to ClassicPress – no fees, no extra cost.
All you have to do is use smile.amazon.com to make your purchases using the same Amazon.com account you always use. 
Select ClassicPress on AmazonSmile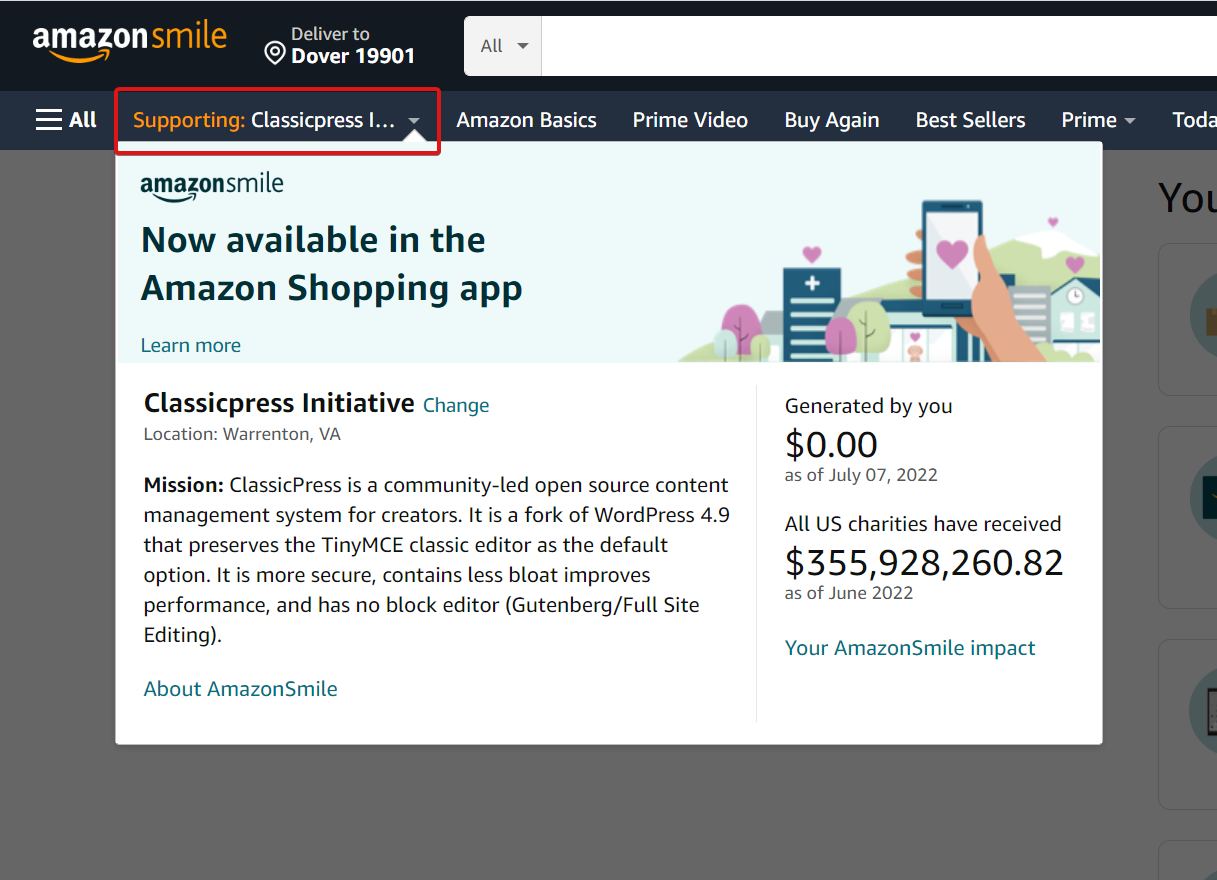 In order for Amazon to donate to ClassicPress, you need to select ClassicPress Initiative as the beneficiary. Here's how you do it:
If this is your first time with AmazonSmile, go to https://smile.amazon.com/ch/84-5093971 and click "Start Shopping"
This will help you select ClassicPress Initiative as your beneficiary organization.
You can see which organization receives donations from your purchases in the top left corner.
Eligible items will show "Eligible for AmazonSmile donation" below the product's price.
Remember, you must use smile.amazon.com to buy products to benefit ClassicPress. We recommend bookmarking it.
If you already use AmazonSmile, you can follow our unique link to change the beneficiary organization to ClassicPress Initiative.
Amazon Prime Day is coming up on July 12-13. If you plan on shopping during the sale event, please consider using AmazonSmile to benefit ClassicPress Initiative. It doesn't cost you anything extra, yet it will help ClassicPress pay operating expenses.
Thank you everyone for supporting and believing in ClassicPress.