Theme and Plugin Compatibility with ClassicPress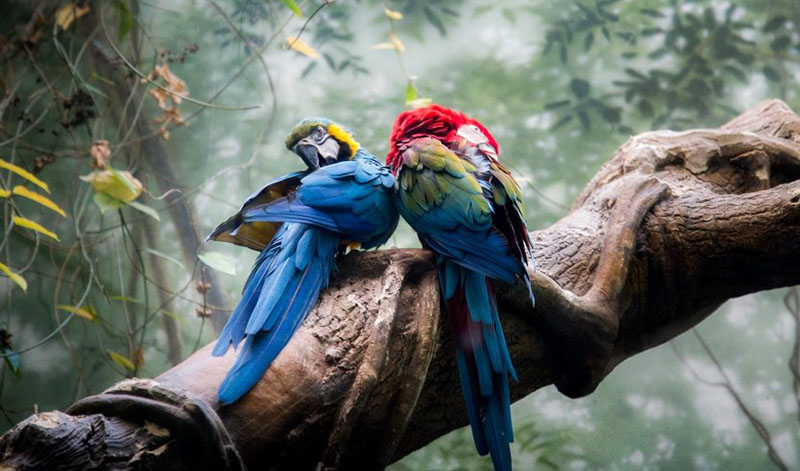 A lot of people have heard of ClassicPress by now and although many are not opposed to the idea of a hard fork, the idea that plugins and themes will no longer work is worrisome. The main and real question is: how much and for how long will my theme and plugins continue to work on a different platform such as ClassicPress?
If a plugin or theme works with WordPress 4.9.x, it will work with ClassicPress 1.x for as long as the 1.x releases are supported. If you're seeing something otherwise, please help us fix it by reporting a bug.
Longer-term, compatibility will depend on the specific differences between ClassicPress v1 and v2. We can understand that people have reservations. And it is difficult for us to say exactly what will happen, because we also don't know that yet. However, we can say confidently that we will do our best not to break sites with any upgrades, and give people time to opt in to new features 🙂
We think that for the time being (two years at least), big players in the plugin and theme space will want to keep backward compatibility. As long as the Classic Editor plugin is being "promoted" as an alternative, these plugins should remain working for installs that run Gutenberg and installs that do not, which means these plugins can also be used on ClassicPress.
[UPDATE:] On November 7, 2018 Gary Pendergast of WP Core announced that the Classic Editor plugin will be officially supported until December 31, 2021. This automatically implies that plugin- and theme authors will want to keep their software functional on the classic editor too, which in turn means that said plugins/themes can be used on ClassicPress.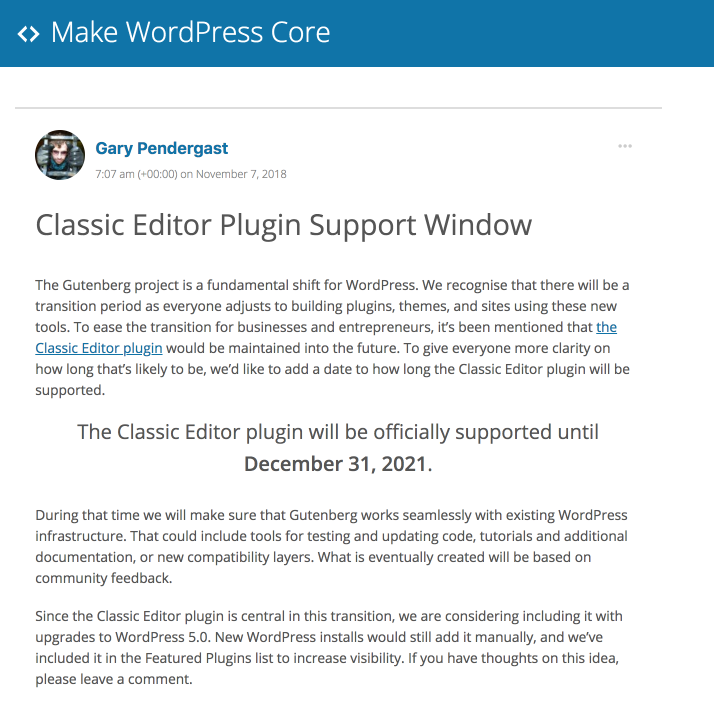 At the moment we are working hard towards our initial release. Once v1 is out the door, we will start talking with plugin developers to see what can be done to make ClassicPress compatibility smoother. By the time the classic editor plugin is no longer supported by WordPress, we believe there will be a robust ClassicPress theme and plugin market that attracts the best designers and developers, and serves the business market we focus on. You can bet we'll be working hard to bring that about.
If any plugin and/or theme developers are reading this, we encourage you to get in touch with us via Slack.