Meet the Community: Simone Fioravanti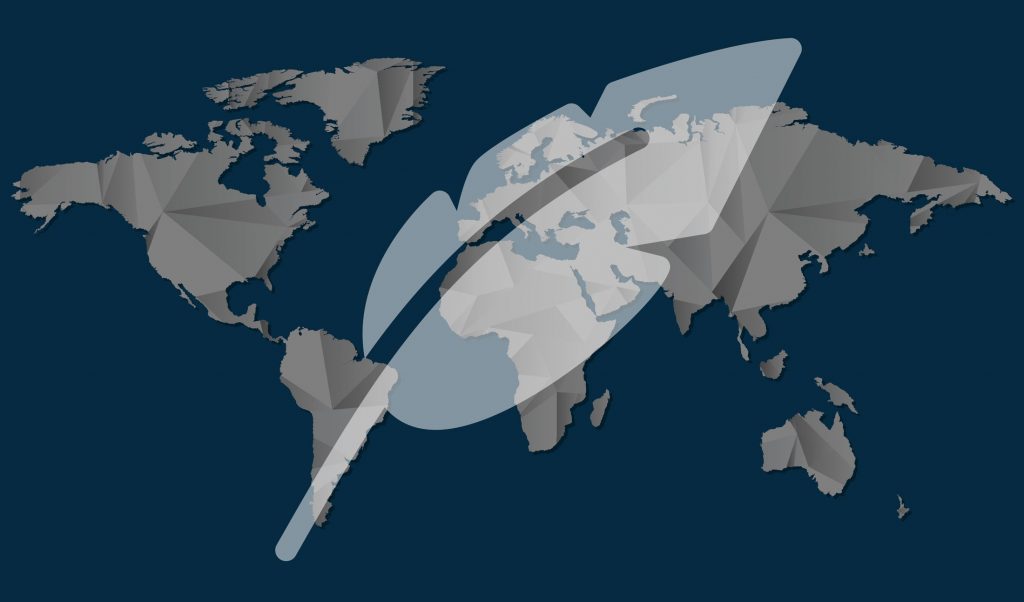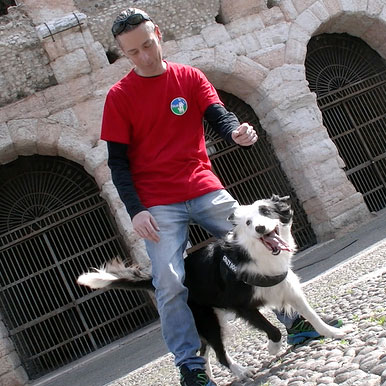 ClassicPress Forum Handle: Simone
ClassicPress Club: Simone
Social media handles: @cris.vardamak
Website: https://gieffeedizioni.it/ (main Job) and https://educatorecinofilo.dog
Where in the world are you located? Italy
Tell us about yourself — occupation, hobbies, etc.
I work in advertising, doing whatever must be done… from creating layouts or retouching photos to using the screwdriver to try to fix digital printers or inserters! I like programming, even if I'm not necessarily a good coder. I use this passion in my job for creating websites, applications for internal use and automatizing my workflows.
At the beginning of 2012 I began sharing my life with Cris, a bernese mountain dog. Now you can understand my profile picture and facebook username ;-). Soon I realized that I didn't know enough about dogs. One year later I was "back to school" to become a dog trainer, just out of interest. But now it's my second job and my favourite hobby!
How many dogs do you train? and any stand-out experiences?
This year I worked with about 30 dogs. About ¾ puppies and ¼ biting dogs. Really I train the dog's families more than I train the dogs and I very much like to work on the relation with the owners. I like to say: "Ehi, your dog is a beautiful person!". I've just finished with two biting amstaff. The owner was working on his garden and there were two big mountains of ground that should be laid down but those dogs were too happy jumping across them. Together we completely re-designed the garden to be the dogs' garden!
Other than the alarm clock, what gets you up in the morning?
Fear… fear of my alarm clock ringing!
What's your dream job?
Really I have two jobs and love both. But if I could be back to my nineteenth, a couple of years working on a cruise boat!
How did you hear about ClassicPress, and what made you want to get involved?
I don't remember how I found out about ClassicPress, but one hour later my two main sites were running it. In one week 15 customers were moved to CP. I like fresh projects, and I very much like the philosophy behind CP and the directions v2 is taking, so I wanted to be able to give my two cents on this beautiful project.
What do you like most about the direction v2 is taking?
Business-focused (not as a tag-line or slogan, but as a direction) best describes what I like most.
Less bloated and more documented code, "core plugins" to get a lighter platform, no support for paleolithic versions of PHP.
WP is following the "up and running in 5 minute" market, but I think that these kind of websites — not for personal blogging but for business — are mostly unuseful, better open a facebook page and work with google places.
How does ClassicPress fit into your overall plans for the future?
ClassicPress is the CMS of my legacy sites and also for all my new projects. My idea is that it could bring faster and more robust sites. It's not something scheduled, but I'd like to dust down my plan of making plugins.
How is your experience with the community? Do you feel heard?
These days it is difficult to see real discussion without conflicts, even talking about the correct length of a leash likely will lead to a religious war. But this community is great in positive confrontation. I feel that everyone is heard!
So many different backgrounds, experiences and needs – correctly "packed" together will lead to something stunning!
Done fast; done cheap; done well: what's your choice(s) and why?
Done well. Done fast. I've a lot of droplets on my desktop to speed things up and leave me half an hour for a good beer! If cheap is necessary I prefer to strip down less necessary features rather than quality.