Meet the Community: John Alarcon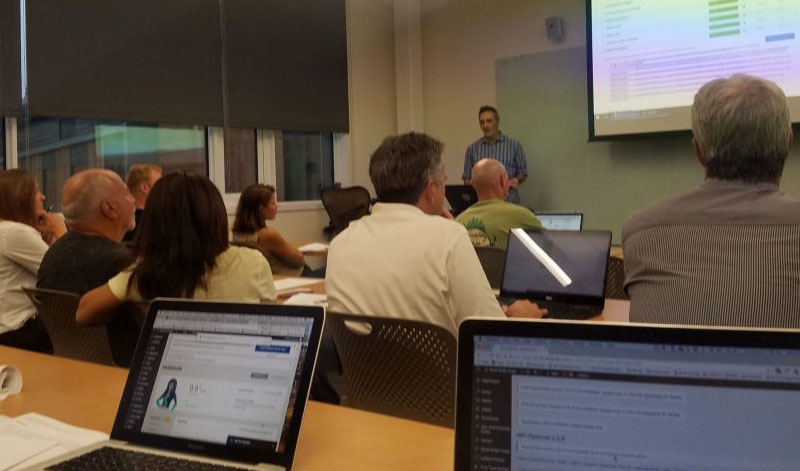 The Basics
Name and ClassicPress Handle: John Alarcon [CodePotent]
Social media handles: @codepotent on Twitter, Slack, and forums
Website: https://codepotent.com
Where in the world are you located? Pacific Northwest, USA
Tell us about yourself — occupation, hobbies, etc.
Code Potent is based in the Pacific Northwest. Most of my family is here and we get together on Sundays to eat, play games, and catch up. I don't have a significant other or kids, so, I tend to write code or do something related if I'm just hanging around the house.
Away from the keyboard, I enjoy mountain biking, hiking, camping, and photography. I like spending time with family and friends, talking shop over a craft beer, and building things with my hands.
I've been a freelance developer for most of my tech career. For nearly a decade, I've been delivering a variety of bespoke solutions and functionality, primarily for WordPress. Mostly spec-work, mostly uninteresting. Right now, virtually all my free time is going toward ClassicPress – the new website, long-form articles and tutorials, free plugins, and helping out a bit around the various support channels.
Other than the alarm clock, what gets you up in the morning?
I tend to be awake for 20ish hours and then sleep for 8, so, "morning" is a relative term to me. Some days my morning will be your morning, and other days my morning will be your night. That said, inspiration is what gets me out of bed every day.
What's your dream job?
To me, a dream job comes down to three things: doing something you love, getting fairly paid for it, and still having free time to enjoy other aspects of life. By this definition, I've been working my dream job all along. Generally speaking, if I'm able to use creativity and logic in a project, I'll probably be happy.
How did you hear about ClassicPress, and what made you want to get involved?
I found out about ClassicPress on Twitter. I'd been working under NDA/NCA which precluded me from getting involved with WordPress in any substantive way. That ended in 2018, so, I was free to join the public space. Since I was already transitioning my business activities, ClassicPress really just happened at the right time. And, since I had more than a decade of immediately-transferable WordPress experience, it wasn't a tough choice.
How does ClassicPress fit into your overall plans for the future?
ClassicPress is integral to my future plans. I am providing a lot of free content at my site to establish my experience with the platform, to advocate for better practices, and to create a brand under which I can run a full-time freemium plugin business.
Tell us what got you started on your recent ClassicPress plugins efforts?
My intentions were to start a plugin development business in the WordPress space during 2018 – but, I ended up switching to ClassicPress instead. It was natural to simply do what I'd already planned, but, do it in the ClassicPress space.
So far I've release three new plugins, forked one, and dragged one along…
You forked TinyMCE Advanced, a plugin I consider(ed) essential. To me it's a really big deal that plugin's capabilities have been retained in your fork, WYSIWYG Advanced, without the added Gutenberg code.
I'd been relying on the plugin for some time, but, it's one of those that you setup and forget about, so, I didn't realize it was slowly taking on Gutenberg code. I only realized it when my site had an issue that was related to the editor and I went to look at the settings. I didn't really think there was a choice – I needed the editor like that day!
That plugin has put a lot of people at ease. I'm more happy with that than anything.
Me included! I know I was not prepared for Gutenberg code 'infiltrating' various 'classic editor' stuff.
I was also not completely expecting this, though, in hindsight, I'm not sure how we could have thought otherwise.
You just launched a new site at codepotent.com, with the tagline 'High Quality Resources for ClassicPress'. Tell us about the site and where you see it a year from now?
Because I'm moving into the public space with my work, I've got to prove myself. The site creates a platform from which I can talk about my experience, advocate for better practices, and provide solid examples of what I think 'high quality' means. The site will be geared toward new and seasoned developers, but, will also offer some content for site owners, as well.
A year from now I expect I'll be doing much the same, with the exception of having added some premium plugins to my offerings.
This article is part of our new "Meet the ClassicPress Community" series. We <3 our ClassicPress Community!