ClassicPress Initiative Board of Directors Welcomes Benjamin Lu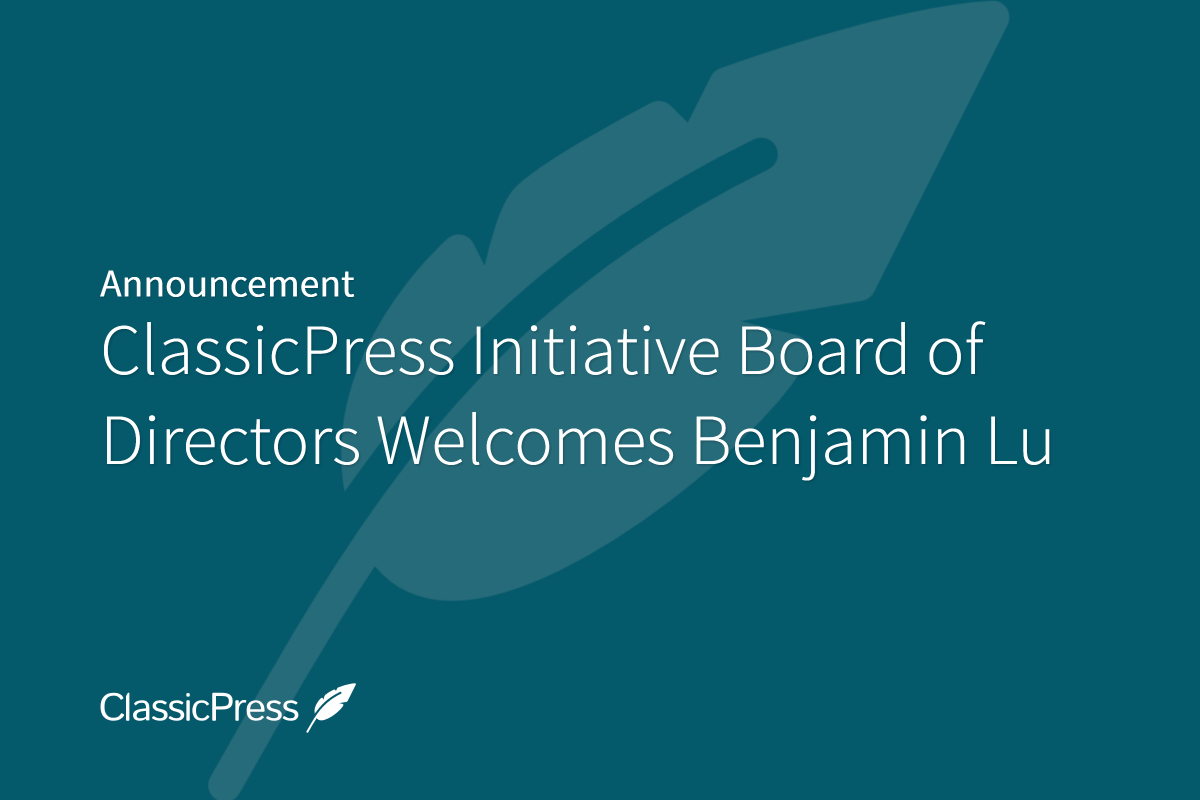 When we took over the ClassicPress Initiative in June of 2022, one of our stated objectives was to ensure directors actively participated in the project and remove inactive directors.
Since we hadn't heard from William Patton in several months and our messages went unanswered, the board of directors decided to remove him from the board and as the vice president.
We were lucky to have Benjamin Lu volunteer to become a member of the board of directors and the new vice president of the ClassicPress Initiative.
Benjamin has been an active member of the ClassicPress community since 2020 and is one of the few dedicated ClassicPress theme developers.
The board of directors unanimously voted to remove William Patton from the board of directors and as vice president and appoint Benjamin Lu as the new board of directors member and vice president, effective March 16th, 2023.