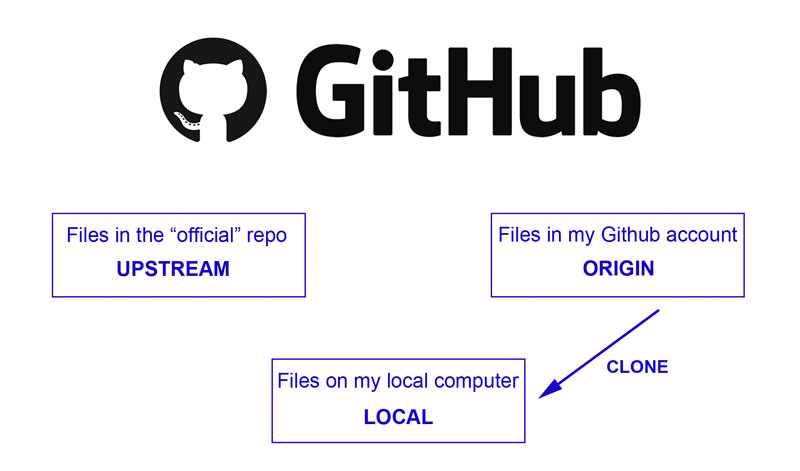 Cloning a Repository
This article is part of a series on Github Desktop. For the introductory piece you can visit here.
Now you have a fork of the "official" files in your GitHub account you need to clone them to your computer. You will first need to download and install GitHub Desktop – then open it and select the Clone repository option from the File menu.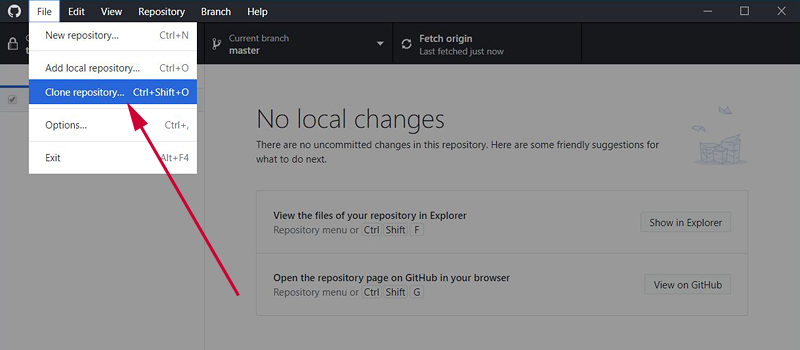 You will be asked to choose a repository from Github.com
Find the repository you have just forked (it should have the fork icon next to it) and select it.
Check the path that is auto-filled is correct.
Hit Clone.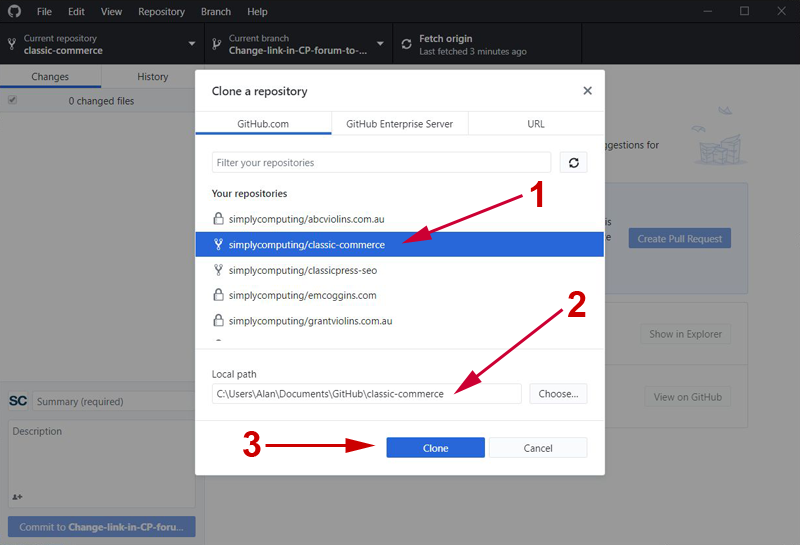 The cloning process will begin:

This article has been provided by Alan Coggins and was originally published on SimplyComputing.work. The original post can be found here.