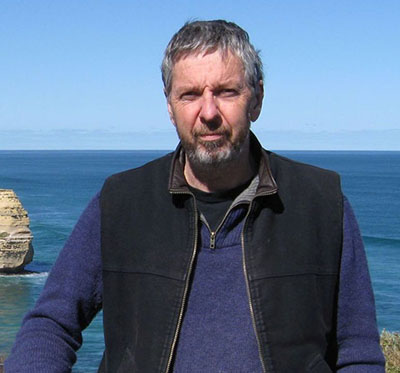 ClassicPress Slack Handle: @ozfiddler
ClassicPress Forum Handle: @ozfiddler
Twitter: @computingsimply
Websites: https://simplycomputing.com.au, https://abcviolins.com.au
Where in the world are you located? Australia
Tell us about yourself — occupation, hobbies, etc.
I have a small website design and maintenance business, mostly built up through word-of-mouth. I'm at the age (64) where I'm starting to feel "semi-retired", so I don't have any grand plans to build an empire. Our clients pay an annual fee to have us look after everything for them, which means it brings in a small, regular income. This is handy because my wife is a violin maker and her income is somewhat less predictable.
Hobbies tend to revolve around music — lately I've been getting back into playing the piano, mostly pop music and venturing into a little jazz and blues. I've also developed an interest in martial arts (probably some sort of mid-life crisis thing), and I'm currently doing Aikido.
Other than the alarm clock, what gets you up in the morning?
Not even the alarm clock! For the past 20 years I've been getting up to see my two children off to school, but they've now passed that stage and I'm in the curious (but very relaxed) position of having no pressing need to get up at all. But the first thing I do every morning is make a large pot of tea (real leaves!), fire up the laptop and see what's been happening on the other side of the world overnight. And, of course, that now includes checking the ClassicPress forum and Slack channels. So, I guess what gets me up is the need to put on the kettle.
What's your dream job?
Anything that doesn't involve monotony or repetition. I'm the sort of person who constantly has to be learning new stuff, so working with computers is an ideal area for me. I love problem solving and having to think my way around finding the optimal answer to a new question. And invariably the best solution is also the simplest. I'm a huge fan of the Occam's Razor approach — hence the name of our computing business, Simply Computing.
Tell us a little bit about your background/history as a writer.
I started writing when I was working with my wife as a violin maker. I had some full-length articles published in an English string magazine called The Strad, then I came up with a wacky notion to write some shorter, light-hearted jottings from the viewpoint of an elderly and cynical violin repairer. The Strad liked the idea and I ended up doing a monthly, one-page column for the next three years: Confessions of a Luthier – the diary of Stanley Potts. It was published anonymously and generated a lot of speculation about Stanley's true identity. He even had his own website and would regularly receive emails and send off suitably crusty replies.
Over the years I'd also been collecting and researching information about Australian violin makers. When I reached the 500 mark I realised I needed to preserve and circulate all this information, so in 2009 I self-published my book, Violin and Bow Makers of Australia. I couldn't find anyone to do the necessary photos (violin photography is a very specialised field) so in the end I just had to teach myself. I'm still picking up some occasional work as a violin photographer.
How did you hear about ClassicPress, and what made you want to get involved?
I first saw ClassicPress mentioned on an Australian computing forum. I'd already checked out Gutenberg and decided it was a totally unnecessary complication for my clients, so I was interested in finding a simpler alternative. The Classic Editor plugin was clearly only a short-term fix. As soon as I started looking into ClassicPress I very quickly realised this was the answer I needed.
I was keen to get involved because I've always loved the collaborative nature of the internet and the way people so often help each other freely, with no thought of personal gain. There have been a lot of people who have helped me out over the years with advice and answers, so I always try and give something back if I can. Sort of like computer karma.
How does ClassicPress fit into your overall plans for the future?
I've worked with a good number of CMS programs — Joomla, Wordpress, Magento, Concrete5, Perch — but I've always come to them as an outsider who just accepts things as they are, warts and all. With ClassicPress I feel like I have the opportunity to take a little "ownership" of it as it forms — that's an exciting idea. I'm really keen to see how ClassicPress grows and develops and I'm looking forward to being a part of that. Maybe I could even suggest an idea via the petitions that will eventually get adopted.
Done fast, done cheap, done well: what's your choice(s) and why?
I'd have to say all three. I think in the computer world "done fast" can be vital, so I don't see that as a negative. I like to get onto problems as soon as they appear, and my clients would expect that, especially those with ecommerce sites.
I work from home, have no employees and very few overheads, so I am able to keep my prices quite low. I guess a lot of people would consider our services to be "done cheap".
And I would certainly like to think they are "done well". We commit to ongoing maintenance of websites, so I'm ultimately responsible for all my work in the long term. If I don't do it well the first time it only means I have to go back and do it again.
Hmmm… you know, I think I may have found a new tagline for my website.